Business Ethics & Management Systems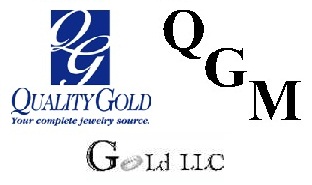 Quality Gold and its affiliates are commited to operating its business at a high ethical standard, ensuring integrity, transparency and conformance with all applicable laws.
Bribery & Facilitation Payments
We prohibit bribery in all business practices and transactions that are carried out by our employees, business partners and suppliers. We will not offer, accept or tolerate any payments, gifts in kind, hospitality, expenses or promises, as they may compromise the principles of fair competition or appear to be an attempt to steer business to, or from, a specific individual or organization.
We clearly communicate with our employees that no employee will suffer demotion, penalty or other adverse consequences for voicing a concern, or refusing to pay a bribe or Facilitation Payment even if this action may result in the company losing business.
Money Laundering & Financing of Terrorism
We do not tolerate money laundering and/or any other type of corruption. We maintain financial records of all business transactions where required by law and in accordance with national and international accounting standards. These accounts are independently certified and audited by a qualified auditor on a yearly basis.
We operate within the principles of "know your customer" so that we can establish the identity of each organization that we do business with. This is done so that we have a clear understanding of their business relationships and have a reasonable ability to identify and react to transaction patterns appearing out of the ordinary or suspicious.
Product Integrity & Security
We disclose the material characteristics of the products that we sell as accurately as possible. We comply with relevant trading standards legislation and, where applicable, specific national and/or local regulations applicable to diamond and gold jewelry products. We make reasonable efforts to properly disclose all relevant information on physical characterics, such as weight, color, cut, clarity, and fineness, among other characteristics, of our products. We do not knowingly make untruthful, deceptive or misleading statements, material omissions or false representations when advertising, selling, and distributing diamond, treated diamond, synthetic, simulant, or any gold product, in any sales channel.
We have established security practices and procedures that apply to our facilities and product shipments to protect against damage, theft and substitution. At no time is the security of product and facilities placed above the security and well being of our employees, visitors and other business partners.
Confidentiality & Privacy
We respect the confidentiality of our employees, customers, suppliers and other business partners. We take reasonable measures to secure and protect information assets regarding all entities that we perform business with. Please refer to our externally accessible Privacy Policy for more information.
Management Systems
Our management systems comply with all applicable laws and conform to the Code of Practices established by the Responsible Jewellery Council (RJC). We assess our risks, including risks to our business from our business partners, and have established systems that manage and improve ethical, human rights, social and environmental business practices.
Michael Langhammer
CEO, Quality Gold, Inc.
©2016 Quality Gold
Reviewed January, 2019